JM-Personal-Site template for Joomla 3.x & 2.5 is perfect for a personal site, no matter if you need the personal webpage for any sport trainer, signer, fashion stylist or graphic designer.
The style of minimalist of this template is a guarantee of a good taste and elegance - the content and your images must play the role here.

Some issues you may want to know before buying:
The large background image may be uploaded the template manager, so you do not have to login to your server via FTP to replace it.
You can select the image for the dark and light template version, of course just in case if you want to use both color versions.
It looks as follows for Joomla 3.x template (similar for Joomla 2.5 template).



Take a look at the logo now at the demo site and put the mouse over the logo image. You will see that the golf ball will float over the logo image. You can also use this CSS3 amimation hover effect on your site just upload your own small icon at the template manager. For example you can achieve the logo shine effect if you upload the white-transparent gradient image - all in your hands :)




The template price includes 2 commercial Joomla extensions - DJ-Catalog2 and DJ-MediaTools. You will get both extensions in the template price - very good deal :)
We decided to implement DJ-Catalog2 on the demo site since you may nay to make a collection of your products or any other offers on your site - the DJ-Catalog2 is perfect for this purpose. What is more it seamlessly integrates with DJ-MediaTools - gallery extension.
Take a look at few views of DJ-MediaTools, more you can check at the demo site -> Extensions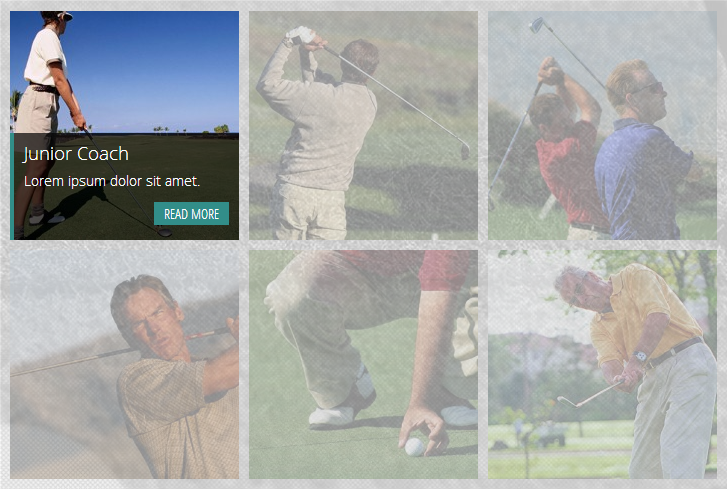 Gallry Grid
Modern Slider - press the next/prev icons to check the slide effect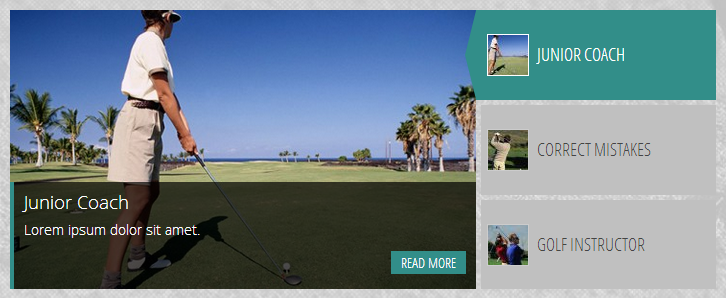 Tabber
CHECK MORE VIEWS ON THE DEMO SITE


Template dokumentation:
Joomla 3.x
Joomla 2.5