Joomla! Day Poland 2015. We're the Pillars!
On 26 September - exactly in the 10th anniversary of establishment Polish Joomla! Community began a conference that will be hard to forget. More than 130 participants from all over Polish and foreign guests headed by Sarah Watz - President of Open Source Matters visited thresholds of Gdansk Science and Technology Park.
It was two days of speeches, lectures, meetings and establishing contacts. During the gala were honored veterans for their contribution in the development of Joomla community in Poland.
A great honor for the whole Design-Joomla team was to obtain statues and honorary title "Pillar of the Decade" at the hands of the OSM President.
The second statuette - for supporting organization of Joomla Day Poland gave us Stefan Wajda - the leader of the Joomla! community and president of the Open Source PCJ Foundation.
Special thanks to the organizers and participants of the event. On mention deserve all those who actively participate in our Joomla! community life.
You all are the Pillars of Joomla!
Take a look at few photos of the event!
:)
A part of our team, we've been awarded with "Pillar of the Decade"
Marcin Merchel - a senior coder at Joomla-Monster, presented a speach Speed up your website.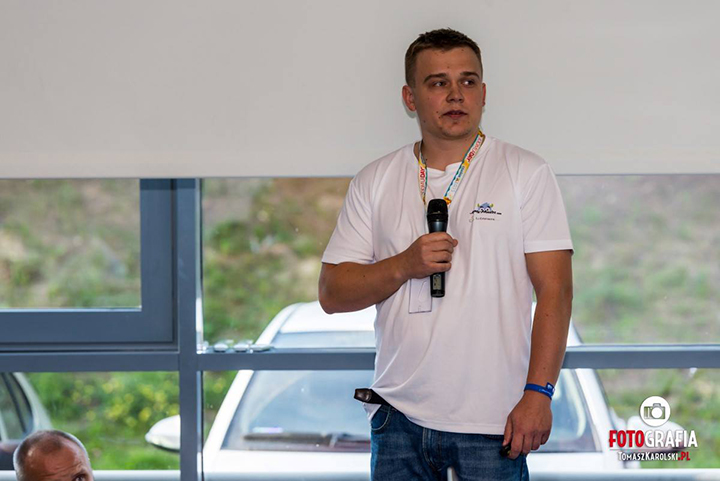 Artur Kaczmarek - a senior coder at Joomla-Monster, presented a speach How to create a site that follows WCAG 2.0 (Section 508) standards with Joomla template.
Starting from left: Michal Olczyk (DJ-Catalog2, DJ-Reviews and many more) , Szymon Woronowski (DJ-MediaTools, DJ-MegaMenu and many more), Lukas Ciastek (DJ-Classifieds, DJ-Flyer and many more)