JM-Royal-Beauty-Salon - the latest template converted to Joomla 2.5, the template code was completely rebuilt, as a result it provides many new features.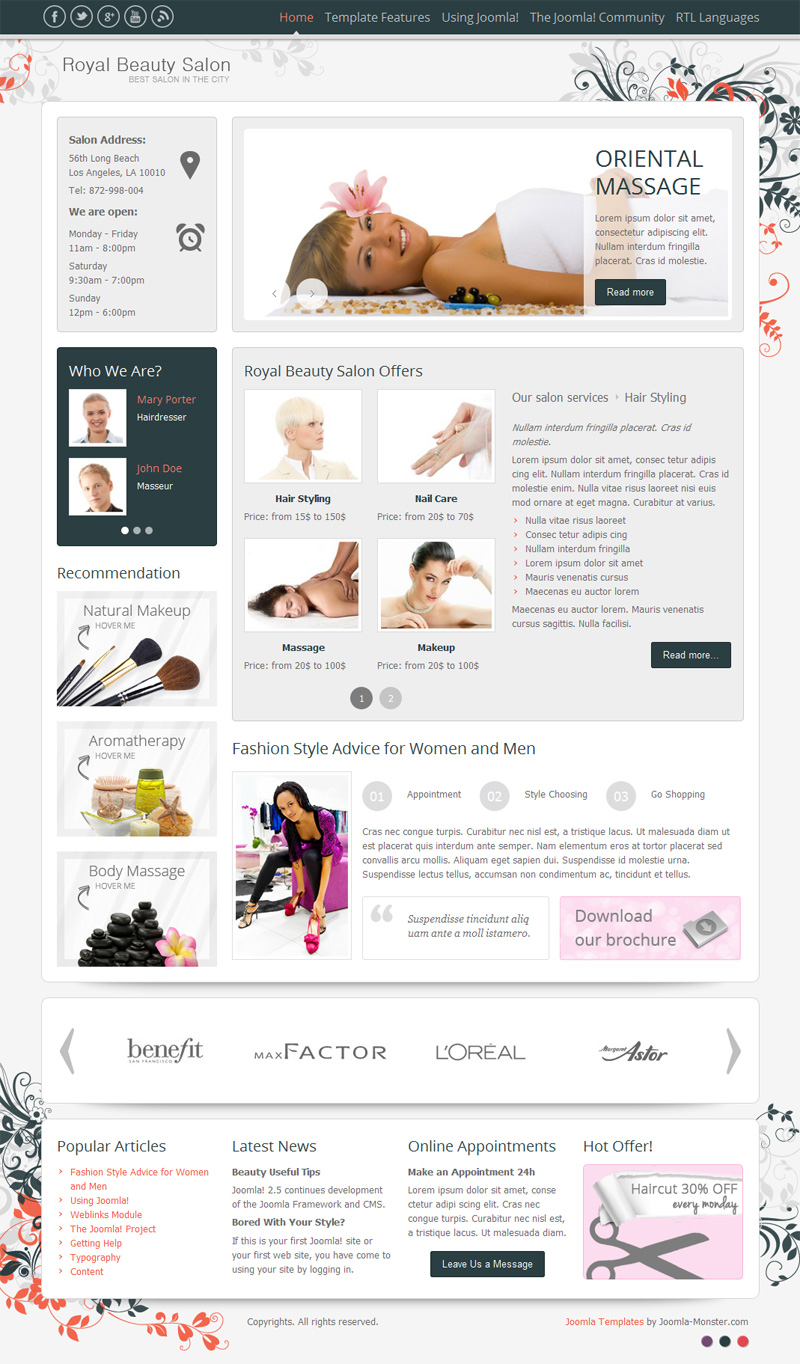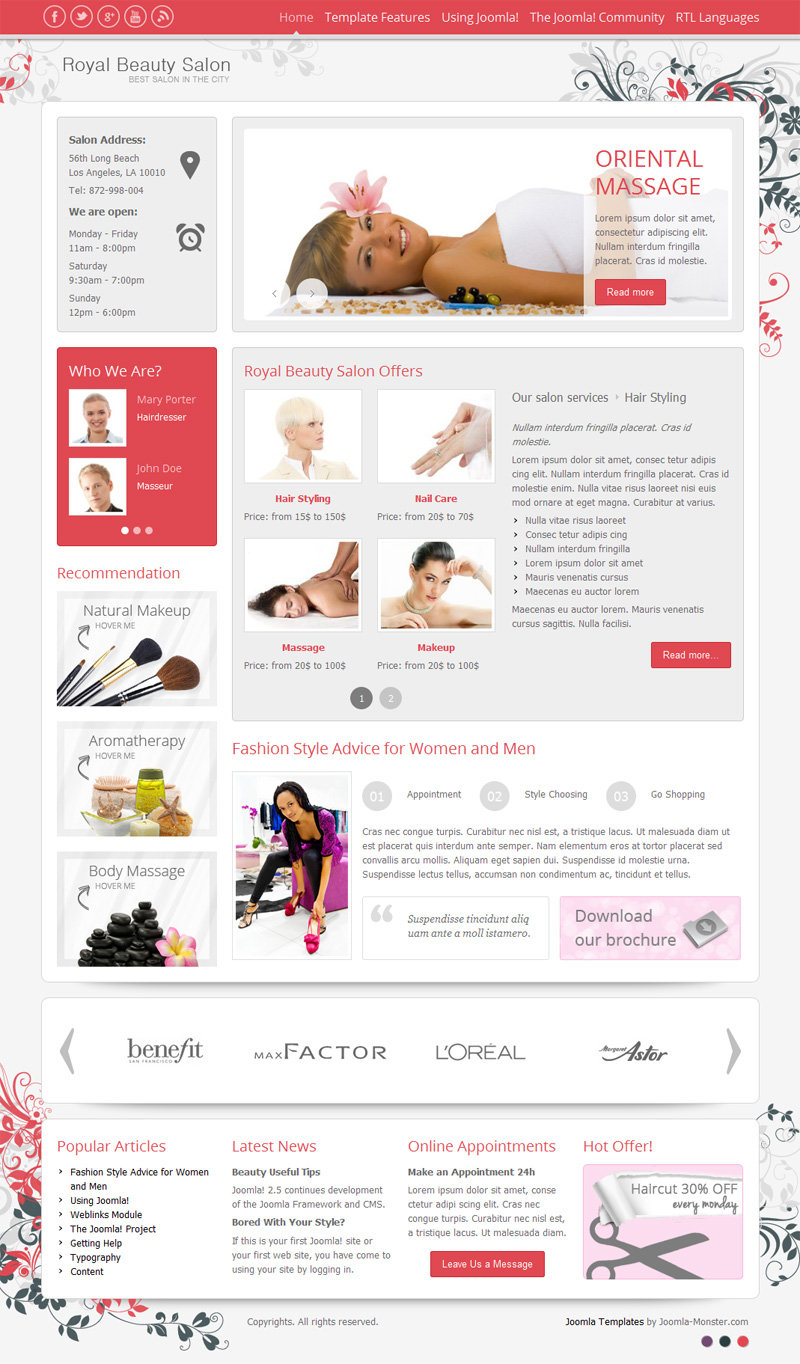 The template is based on EF 2.0 framework that provides many useful features at the template manager. Check them all since those functionalities allow to configure the template in many different ways.
The template is responsive, it means that the template layout adjusts to small screens, that's why the template layout changes depending on the device you use to browse the site.
We've added 2 additional template colour versions but it's still addressed to the same recipient group - small beauty salons that provides various services, so masseur, manicurist, hairdresser or makeup artist find this template perfect for their businesses.
The template supports our latest Joomla extension - DJ-Flyer component and module used to display all services with their full descriptions without reloading the site - that is convenient for the site visitors. Check other tips regarding the demo site of this template by clicking on the screenshot of the template, check it out.
Everybody who would like to renew their subscription plans for this template remember to contact us for 40% discount coupon.