Artists! Show off your work by using this professional portfolio template!
Every artist needs to be able to present their work. Nowadays one of the most popular ways of getting a large number of viewers is the Internet. You are a photographer, graphic designer, you have a creative agency and maybe have other interests? This template is just for You.
Remarkable template for creative people - impress viewers and show the new face of your passion in Portfolio.
We understand that you may not know the programming. You do not have to know! You are an expert in your field. Take advantage of our solutions to present yourself - create a beautiful portfolio today.
If your artistic sense tells you that you need other colors than on demosite, trust it! With our template you can do it in a jiffy.
Don't be discouraged if the color version of demosite doesn't suits your needs. Thanks to our innovative solutions, you can change color of the page with a few clicks.
We give you the full freedom to modify- we have no doubt that you'll choose the best!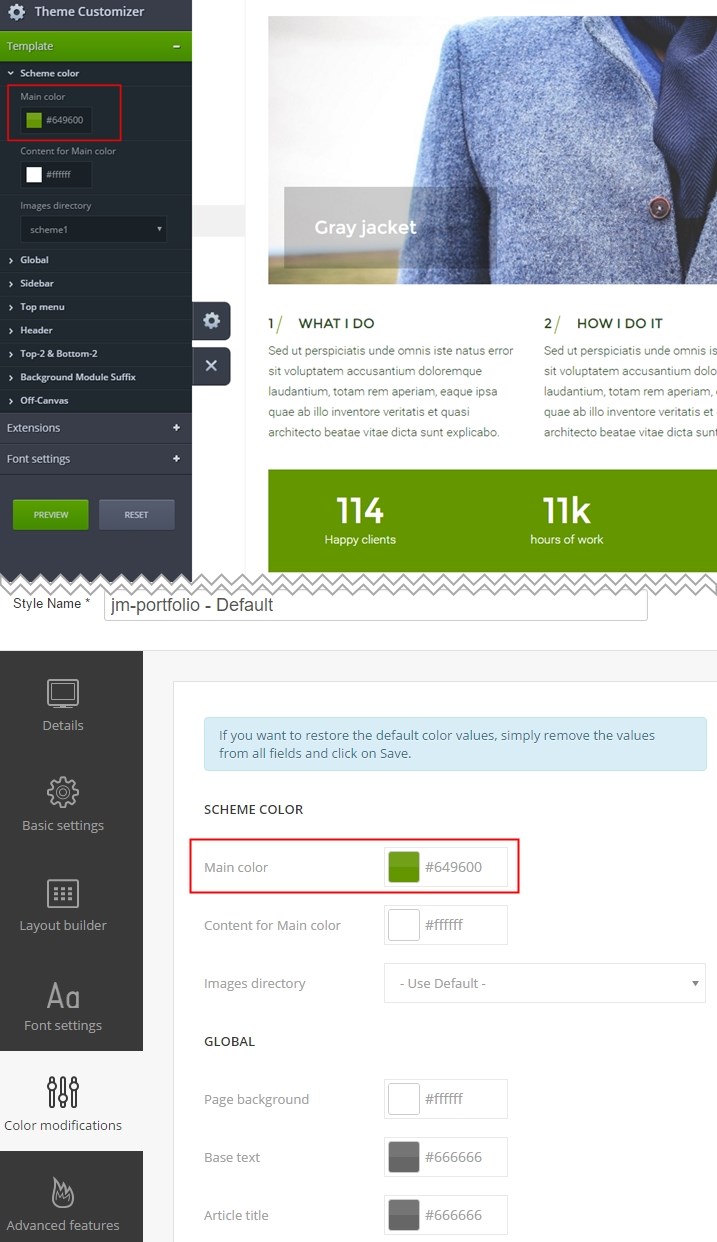 Full freedom of layout configuration? No problem, we did it!
Perhaps you don't like the arrangement of sections on the site? Instead of three columns you want to have four with different widths and arranged to exactly as you planned? Nothing easier. You can move, modify all blocks using a reliable Layout Builder.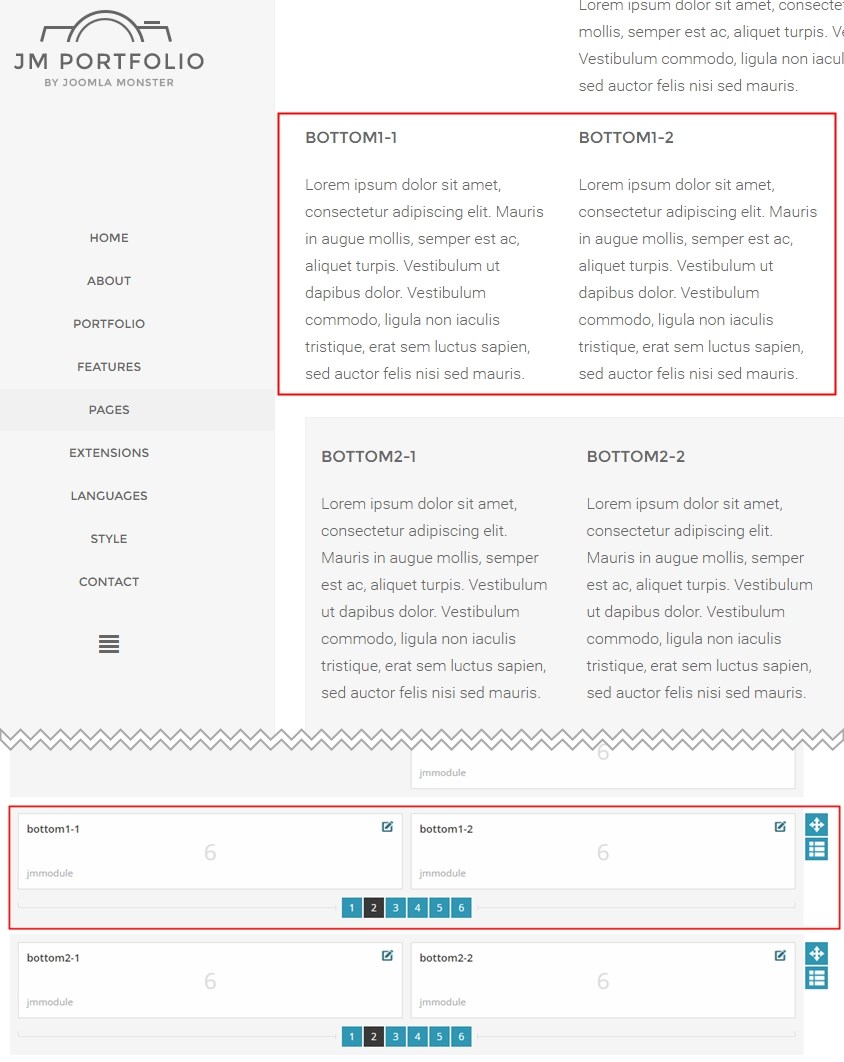 Left, right or top menu? You can choose for each page! Everything works great with irreplaceable DJ-MegaMenu.
You can decide where you want to display main menu of the site. Left, right or maybe top? It can not be easier - just choose it in the backend of your site.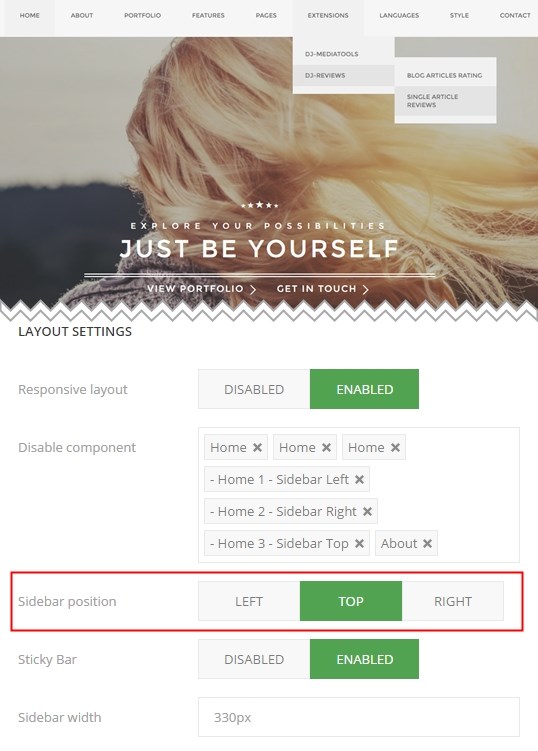 Various views of albums and images will be definitely useful to you. A whole range of possibilities provides DJ-MediaTools.
It's hard to briefly describe all the possibilities that provides DJ-MediaTools extension. Pictures speak more than words - take a look at variety of these modules!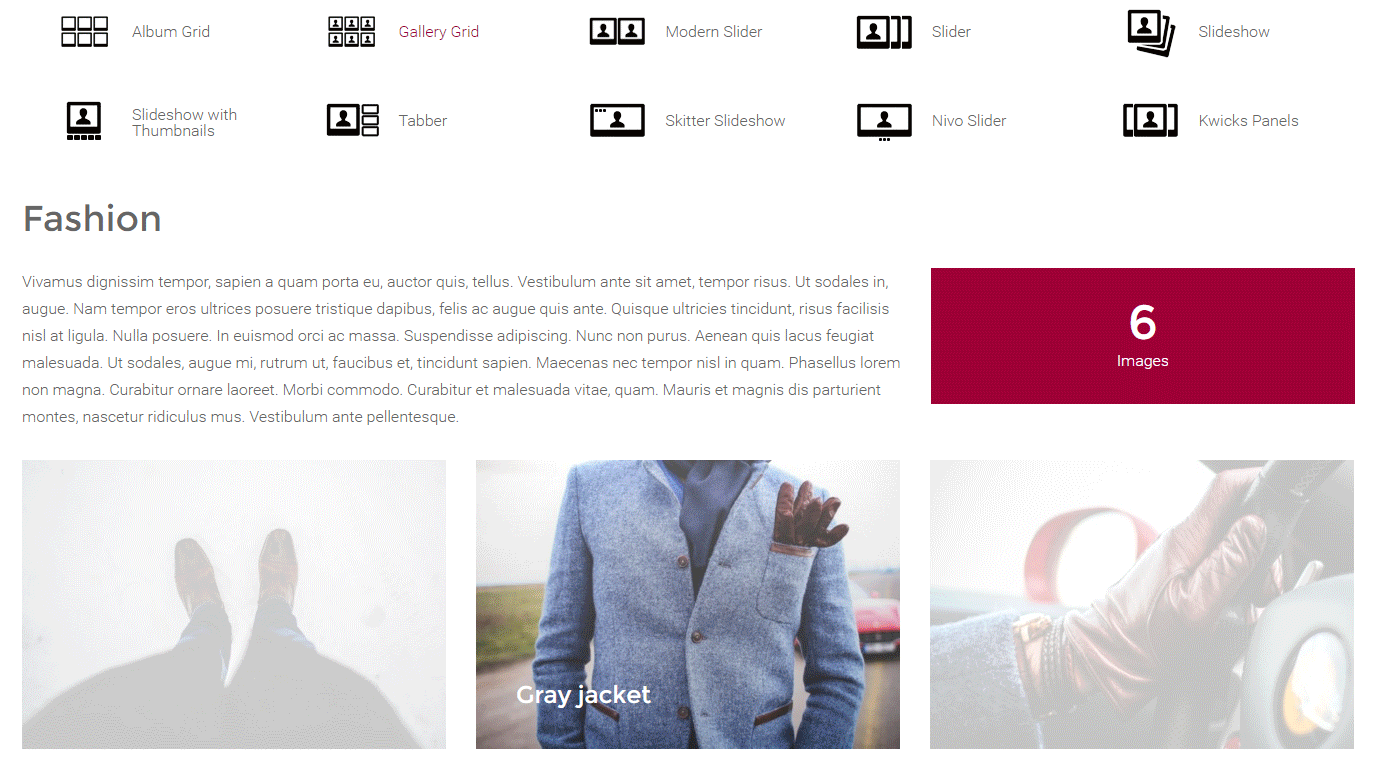 Do you want to allow users to review your work? These councils can be very valuable to you.
Let customers express their opinion- be inspired by their ideas and comments. Set the assessment criteria, enable plugin and it's done!
What do you think about this project? Like it or not? I believe this portfolio template is the best solution you may find for Joomla!